Welcome and Congratulations to
the 2020-2021 Gloucester 50+ Centre Board of Directors
Jackie Lafontaine – President
Cecile Schryburt – Vice President
Helene White – Vice President
Brian Cunningham – Treasurer
Marilyn Johnson – Secretary
Susan Belanger – Director
Joan Costello – Director
Jim Eadie – Director
Carol Nicholson – Director
Ken Pearson- Director
2020-2021 Membership is $35.00
Summer Zoom Classes!! 
All Participants must have their camera turned on.
CoreFit on Mondays
Join Susan Sloan Mondays starting August 10 on Zoom from 11:30 am to 12:30 pm
Zumba Gold on Wednesdays
Join Susan Sloan for Zumba Gold on Zoom from 12:45 to 1:45 pm
Mat Yoga and Chair Yoga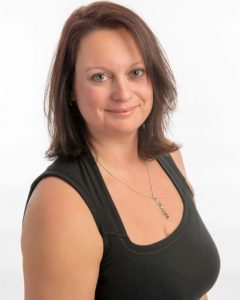 The new face of Yoga at G50 + 
Meet Kim Bolton, E-RYT500
Some of you that have been practicing Yoga with us here at G50 + for a while now may recognize her. Kim Bolton was the regular substitute teacher for a number of Winter Sessions. Now, we welcome her on as our regular Yoga instructor at G50+.
Kim brings with her over 10 years of Yoga & Meditation experience & energy work. Her classes are offered to all students at all levels of fitness. Whether on the mat or in a chair, there is something for everyone. Taught through a lens of mindfulness, Kim encourages her students to feel and connect with the wonders of movement.
Kim has been Zooming in from her home studio for G50+ since the beginning of August and looks forward to keeping us all connected and moving into the Fall and beyond!
Join Kim on Thursday's starting August 6 for Chair Yoga 9:30 to 10:30 and Mat Yoga 10:45 to 11:45
If you are interested in joining the classes listed above please email me at soatway@storm.ca
Senior Centre Without Walls Programs:  Call toll free 1-866-279-1594 code: 992118 followed by #.
G50+ Coffee Chat Tuesday's at 10:00 am 
ZOOM Meetings
Tim Tierney Coffee Chat:  Postponed – Date TBA
Senior Organic Gardeners
Topic: Companion Planting
Time: Sep 24, 2020 11:00 AM Eastern Time (US and Canada)
Join Zoom Meeting
Meeting ID: 999 8563 7362
Important links to Senior Services and Information
The University of Ottawa Heart Institute (Heartwise)
Fantastic  FREE Resources.  Please visit the link below and explore the vast array of programs to join!
https://pwc.ottawaheart.ca/resources/covid-19
Tired Sole Complete Medical Foot Care 613-823-3668 or book and appointment on line at  http://tiredsole.com/contact/
Below is the new free online mental health support available to all Canadians
https://can01.safelinks.protection.outlook.com/?url=https%3A%2F%2Fwww.mindbeacon.com%2Fstrongerminds%3Fgclid%3DCj0KCQjwhtT1BRCiARIsAGlY51JBhzzokDSE9Z9LlXfEGA8_2NFckRaGWBmjFxWCUj3QjxQ6drQA5_saAoSFEALw_wcB&data=02%7C01%7CMonique.Guilbault%40ottawa.ca%7C592b5522e19449ee24ea08d7f35c2413%7Cdfcc033ddf874c6ea1b88eaa73f1b72e%7C0%7C0%7C637245449504102858&sdata=r1%2FqZsImO%2Bkkt51gi2o3%2BB%2FGNsBN3bAcN5UV3rzmMuE%3D&reserved=0
Champlain Community Support Network – Senior Services
http://communitysupport.covidresponse.ca/
https://www.ottawapublichealth.ca/en/public-health-topics/novel-coronavirus.aspx
https://www.eorc-creo.ca/EORC.php
Eastern Ottawa Resource Centre 613-741-6025 x 300