A Message from Minister Deb Schulte,
Fall is upon us, and with it comes cooler temperatures and the start of the annual flu season. This year, more than ever, it is important to get your flu shot.
In Canada, the flu is among the top 10 leading causes of death. Seniors and those who live in nursing homes or other long-term care facilities are at greater risk of getting flu-related complications such as pneumonia, worsening of chronic health conditions, hospitalization or even death.
Getting the flu shot
The flu shot is the best way to prevent the flu, and it can also reduce the severity of flu-related complications. While the flu shot will not protect you against COVID-19, it will help reduce your chances of being infected with COVID-19 and the flu at the same time, which could lead to more serious complications.
It is best to get the flu shot between October and December, so that you are protected during the height of the flu season. It can take up to two weeks for your body to build protection against the flu once you are vaccinated. So get the flu shot early to protect yourself, your family and your community!
To learn more and to find out where to get your flu shot, talk to a health care professional or visit Canada.ca/Flu.
Preventing the flu
In addition to getting the flu shot, you can help prevent the spread of the flu and other respiratory viruses by practicing the following healthy habits:
Wash your hands often with soap and water for at least 20 seconds or use an alcohol-based hand sanitizer containing at least 60% alcohol.
Cough and sneeze into a tissue or the bend of your arm.
Avoid touching your face with unwashed hands.
Dispose of used tissues in a lined waste container and then wash your hands.
Clean and disinfect frequently touched surfaces and objects, such as toilets, phones and door handles.
Stay away from others if you feel sick.
If you have  symptoms, isolate yourself from others and contact your health care provider or local public health authority for guidance. You may need to be tested for COVID-19
 Avoiding interruptions in Guaranteed Income Supplement benefits
To avoid any interruptions in benefits in January 2021, Guaranteed Income Supplement recipients who have not already filed their 2019 income tax should contact Service Canada by calling 1-800-277-9914 (English) or 1-800-277-9915 (French) or should file their taxes electronically with the Canada Revenue Agency. That way, we can ensure that you continue to receive your benefits when you need them the most.
The fight against COVID-19 is ongoing, so let us continue to follow public health guidance and keep our communities strong and healthy. Thank you for taking action this flu season!
2020-2021 Membership is $35.00
Members can join Fitness on Zoom courtesy of Gloucester 50+ Centre!
All Participants must have their camera turned on.
CoreFit on Mondays
Join Susan Sloan Mondays starting August 10 on Zoom from 11:30 am to 12:30 pm
Zumba Gold on Wednesdays
Join Susan Sloan for Zumba Gold on Zoom from 12:45 to 1:45 pm
Mat Yoga and Chair Yoga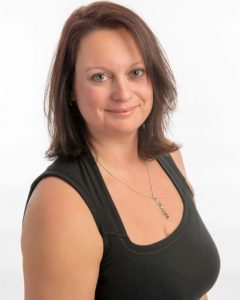 The new face of Yoga at G50 + 
Meet Kim Bolton, E-RYT500
Some of you that have been practicing Yoga with us here at G50 + for a while now may recognize her. Kim Bolton was the regular substitute teacher for a number of Winter Sessions. Now, we welcome her on as our regular Yoga instructor at G50+.
Kim brings with her over 10 years of Yoga & Meditation experience & energy work. Her classes are offered to all students at all levels of fitness. Whether on the mat or in a chair, there is something for everyone. Taught through a lens of mindfulness, Kim encourages her students to feel and connect with the wonders of movement.
Kim has been Zooming in from her home studio for G50+ since the beginning of August and looks forward to keeping us all connected and moving into the Fall and beyond!
Join Kim on Thursday's starting August 6 for Chair Yoga 9:30 to 10:30 and Mat Yoga 10:45 to 11:45
If you are interested in joining the classes listed above please email me at soatway@storm.ca
---
 Tai Chi UPDATE:  due to unforeseen circumstances Tai Chi will not be offered at this time.  We are working on the situation.
---
Senior Centre Without Walls Programs:  Call toll free 1-866-279-1594 code: 992118 followed by #.
G50+ Coffee Chat Tuesday's at 10:00 am 
"Breathe Ease Into Your Day"- Tuesday October 27, 2020 10:00 am 
Join Kim for a guided meditation focusing on breath. Breath is the foundational piece to many forms of meditation. When we connect to breath, we are able to invite more calm and ease into the present moment and use that tool throughout the day when we feel fragmented or agitated.
"Intro to Yoga Nidra" –  Thursday November 5, 2020 12:30 pm
Yoga Nidra is commonly referred to as "Yogic Sleep". All you need for this practice is a spot to lay down, or sit, in a relaxed state. Kim will guide us through this introductory practice to reset our nervous systems and come away with a sense of renewal in body, heart, mind.
ZOOM Meetings
Tim Tierney Coffee Chat: TBD
Important links to Senior Services and Information
For Information on Cancer Coaching (5 hours of free counselling) https://www.ottawacancer.ca/
The University of Ottawa Heart Institute (Heartwise)
Fantastic  FREE Resources.  Please visit the link below and explore the vast array of programs to join!
https://pwc.ottawaheart.ca/resources/covid-19
Tired Sole Complete Medical Foot Care 613-823-3668 or book and appointment on line at  http://tiredsole.com/contact/
Below is the new free online mental health support available to all Canadians
https://can01.safelinks.protection.outlook.com/?url=https%3A%2F%2Fwww.mindbeacon.com%2Fstrongerminds%3Fgclid%3DCj0KCQjwhtT1BRCiARIsAGlY51JBhzzokDSE9Z9LlXfEGA8_2NFckRaGWBmjFxWCUj3QjxQ6drQA5_saAoSFEALw_wcB&data=02%7C01%7CMonique.Guilbault%40ottawa.ca%7C592b5522e19449ee24ea08d7f35c2413%7Cdfcc033ddf874c6ea1b88eaa73f1b72e%7C0%7C0%7C637245449504102858&sdata=r1%2FqZsImO%2Bkkt51gi2o3%2BB%2FGNsBN3bAcN5UV3rzmMuE%3D&reserved=0
Champlain Community Support Network – Senior Services
http://communitysupport.covidresponse.ca/
https://www.ottawapublichealth.ca/en/public-health-topics/novel-coronavirus.aspx
https://www.eorc-creo.ca/EORC.php
Eastern Ottawa Resource Centre 613-741-6025 x 300