Message from Service Canada
Employment and Social Development Canada and Service Canada would like to share important information with seniors who receive the Guaranteed Income Supplement, Allowance or Allowance for the Survivor benefit.
During the week of October 5, 2020, Service Canada sent reminder letters and Statement of Income forms to clients in receipt of these benefits whose income information for 2019 had not been received.
These individuals received a 'reminder kit' requesting completion and submission of the Statement of Income form. The reminder kit contains:
a reminder letter;
a Statement of Income form and instruction sheet; and,
a self-addressed return envelope.
Each year in July, an individual's ongoing entitlement to benefits is reviewed based on the most recent income information. Because of the pandemic, individuals who could not be assessed due to a lack of income information continued to receive payments and were notified by letter in July 2020 that income information must be provided. This special measure has ensured that clients who have not provided income information continue to receive their benefits uninterrupted; however this measure expires in December 2020.
Clients who have not yet submitted 2019 income information should do so as soon as possible. Clients who do not submit their income information will not receive the Guaranteed Income Supplement, Allowance or the Allowance for the Survivor in January 2021.
If community members or individuals within your network do not have access to the internet or face other barriers, the Service Canada Outreach Support Centre will ensure they get access to the critical benefits they need. Client can call the toll-free number 1-877-355-2657 TTY: 1-833-719-2657 from 8:30am to 4:00pm Monday to Friday.
For more info, visit:
canada.ca/en/department-finance/economic-response-plan.html#extending_the_guaranteed_income_supplement_allowance_payments
It's Membership Renewal time!  If you have already renewed your G50+ Membership – Thank You.  If you wish to renew your membership, please email me for options.  There is limited access to the Centre at this time, it is easier to get in touch with me through email at soatway@storm.ca
The cost for Membership is $35.00.  If you are interested in the Zoom fitness programs, a Physical Activity Readiness Questionnaire is required.  We can complete all forms over the phone, or they can me emailed to you to print and send back to the Centre.
Members can join Fitness on Zoom courtesy of Gloucester 50+ Centre!
All Participants must have their camera turned on.
CoreFit on Mondays
Join Susan Sloan Mondays starting August 10 on Zoom from 11:30 am to 12:30 pm
Zumba Gold on Wednesdays
Join Susan Sloan for Zumba Gold on Zoom from 12:45 to 1:45 pm
Mat Yoga and Chair Yoga
Join Kim on Thursday's starting August 6 for Chair Yoga 9:30 to 10:30 and Mat Yoga 10:45 to 11:45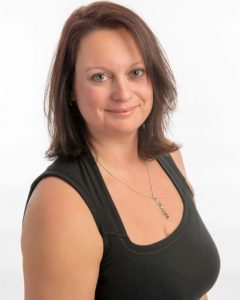 The new face of Yoga at G50 + Kim Bolton E-RYT500
Kim brings with her over 10 years of Yoga & Meditation experience & energy work. Her classes are offered to all students at all levels of fitness. Whether on the mat or in a chair, there is something for everyone. Taught through a lens of mindfulness, Kim encourages her students to feel and connect with the wonders of movement.
Kim has been Zooming in from her home studio for G50+ since the beginning of August and looks forward to keeping us all connected and moving into the Fall and beyond!
---
 Tai Chi   
Yuko Suzuki will be instructing Yang Style Tai Chi
Wednesdays from 11:00 am to noon on Zoom
Yang-style Tai Chi provides slow and gentle movements adopted to our modern life. As many scientific studies show, Tai Chi is beneficial for building physical strength, deepening flexibility, cultivating balance and calming mind.
Yuko understands the importance of a physical practice which can improve the well-being of your mind and emotions.  Through her devoted practice she has come to believe that paying close attention to the voice of your own body can help deepen the practice, acquire a calm and strong mind, and over time, guide you to a meditative state.
When Yuko first took Yang-style Tai Chi classes she was thoroughly impressed with achieving such an elevated state of mind through meditative movements, and she cannot wait to share the immense benefits of Tai Chi with you.
Starting Wednesday November 18th at 11:00 am.  
---
The Ancient Wisdom of our Chakra System (7-week course)
Presented by Anne Riopelle
Starting Monday, November 23, 2020 at 10:00 am
During this course, journey through each of the seven Chakras to gain insight and learn what these energy centers reveal to us. We will explore through self-inquiry, personal reflection and meditation. Join us to discover how our emotions are intrinsically linked to our body/mind connection and how each Chakra plays an important role in our health and wellbeing.
---
If you are interested in joining the classes listed above please email me at soatway@storm.ca
Senior Centre Without Walls Programs:  Call toll free 1-866-279-1594 code: 992118 followed by #.
G50+ Coffee Chat Tuesday's at 10:00 am 
"Intro to Yoga Nidra" –  Thursday November 5, 2020 12:30 pm
Yoga Nidra is commonly referred to as "Yogic Sleep". All you need for this practice is a spot to lay down, or sit, in a relaxed state. Kim will guide us through this introductory practice to reset our nervous systems and come away with a sense of renewal in body, heart, mind.
ZOOM Meetings
Tim Tierney Coffee Chat Friday /TBA
Important links to Senior Services and Information
For Information on Cancer Coaching (5 hours of free counselling) https://www.ottawacancer.ca/
The University of Ottawa Heart Institute (Heartwise)
Fantastic  FREE Resources.  Please visit the link below and explore the vast array of programs to join!
https://pwc.ottawaheart.ca/resources/covid-19
Tired Sole Complete Medical Foot Care 613-823-3668 or book and appointment on line at  http://tiredsole.com/contact/
Below is the new free online mental health support available to all Canadians
https://can01.safelinks.protection.outlook.com/?url=https%3A%2F%2Fwww.mindbeacon.com%2Fstrongerminds%3Fgclid%3DCj0KCQjwhtT1BRCiARIsAGlY51JBhzzokDSE9Z9LlXfEGA8_2NFckRaGWBmjFxWCUj3QjxQ6drQA5_saAoSFEALw_wcB&data=02%7C01%7CMonique.Guilbault%40ottawa.ca%7C592b5522e19449ee24ea08d7f35c2413%7Cdfcc033ddf874c6ea1b88eaa73f1b72e%7C0%7C0%7C637245449504102858&sdata=r1%2FqZsImO%2Bkkt51gi2o3%2BB%2FGNsBN3bAcN5UV3rzmMuE%3D&reserved=0
Champlain Community Support Network – Senior Services
http://communitysupport.covidresponse.ca/
https://www.ottawapublichealth.ca/en/public-health-topics/novel-coronavirus.aspx
https://www.eorc-creo.ca/EORC.php
Eastern Ottawa Resource Centre 613-741-6025 x 300