Memo_Reopening_SALC_Programs_July_2021
The Province released this document July 20, 2021.  Please use the link above to learn about the challenges of reopening a Senior Active Living Centre during COVID-19.
The Board of Directors recognizes the desire and need to return to activities and programs at the Centre.  To this end, a re-opening committee has been working hard behind the scenes to ensure G50+ follows the Provincial Guidelines for safely reopening and are looking forward to seeing you in September.
The Board thanks you for your patience and understanding as they ensure your safety!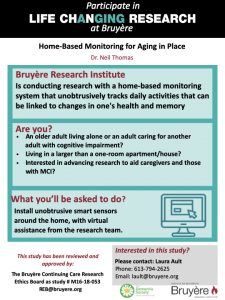 If you are interested in participating in the Life Change Research at Bruyere please contact Laura Ault at 613-749-2625 or email her at lault@bruyere.org
Do You Have Your 2nd Shot?? 
Vaccine Booking
Visit Ontario.ca/bookvaccine to access the provincial booking system or call the provincial vaccine booking line at 1-833-943-3900 between 8 am and 8 pm, seven days a week to book your second shot or try to move the date of your second shot.
Younger age groups will be announced as we move forward.
When you book your appointments through the provincial booking system, you will receive a confirmation code. Please bring this code with you when you go to your appointments. If you do not have a confirmation code, your appointments were not successfully completed. Please revisit the provincial booking system or call 1-833-943-3900 to book your appointments and receive your confirmation code.
Please sign up for the City of Ottawa's COVID-19 vaccination updates e-subscription to get the latest updates on when the vaccine becomes available to these groups. You can also share this information with friends and family to ensure they get the latest information straight from the source.
Transportation services are available for those who require transportation supports.
Misinformation, disinformation and scams
Webpages:
Social media:
Transportation to COVID-19 vaccination clinics
Residents who are eligible for vaccination are encouraged to make a transportation plan in advance of their appointment. This could include asking a family member or caregiver to provide you with a ride to your designated vaccination clinic.
If you are a Para Transpo user, you can book your ride to the vaccination clinic through the COVID-19 Vaccination Trip Reservation telephone line at 613-842-3600.
If a transportation option is not available to you, you can request a ride to and from the clinic through Ottawa Community Transportation after you have booked your appointment. Ottawa Community Transportation will contact you directly.
If you or someone you know require transportation but do not have online access, please contact 211 and they will help complete the transportation request form on your behalf. Please have your vaccine booking confirmation number available when calling.
COVID-19 protocols are in place to ensure the safety of the rider and the driver, and wearing a mask is mandatory.
 Notice to G50+ 2020-2021 Members in good standing as 
Members can join Fitness on Zoom courtesy of Gloucester 50+ Centre!
All Participants must have their camera turned on.
CoreFit on Mondays- CANCELLED until August
NIA Dance – Mondays
Join Penny Lee Prevost Mondays from 11:30 am to 12:30 pm
Write It Now (WIN)
Join Gary Johnson Mondays on Zoom from 1:00 pm to 2:00 pm
Zumba Gold on Wednesdays- CANCELLED until August
Yang Style Tai Chi   
Join Yuko Suzuki  on Wednesdays on Zoom from 11:05 am to 12:05 pm
Mat Yoga and Chair Yoga Thursdays
Join Kim Bolton on Thursday's s on Zoom for Chair Yoga 9:30 to 10:30 am
 Mat Yoga 10:45 to 11:45 am 
If you are interested in joining the classes listed above please email Rhea at rheagrav@rogers.com
Senior Centre Without Walls Programs Gloucester 50+ Centre Call toll free 1-855-899-3213 – G50+ Coffee Chat Tuesday's at 10:00 am
Senior Centre Without Walls Programs Eastern Ottawa Resource Centre
 for information contact Nadine White at 613-741-6025 X325  nwhite@eorc-creo.ca
ZOOM Meetings – Tim Tierney Coffee Chat TBD
---
Important links to Senior Services and Information
For Information on Cancer Coaching (5 hours of free counselling) https://www.ottawacancer.ca/
The University of Ottawa Heart Institute (Heartwise)
Fantastic  FREE Resources.  Please visit the link below and explore the vast array of programs to join!
https://pwc.ottawaheart.ca/resources/covid-19
Tired Sole Complete Medical Foot Care 613-823-3668 or book and appointment on line at  http://tiredsole.com/contact/
Below is the new free online mental health support available to all Canadians
https://can01.safelinks.protection.outlook.com/?url=https%3A%2F%2Fwww.mindbeacon.com%2Fstrongerminds%3Fgclid%3DCj0KCQjwhtT1BRCiARIsAGlY51JBhzzokDSE9Z9LlXfEGA8_2NFckRaGWBmjFxWCUj3QjxQ6drQA5_saAoSFEALw_wcB&data=02%7C01%7CMonique.Guilbault%40ottawa.ca%7C592b5522e19449ee24ea08d7f35c2413%7Cdfcc033ddf874c6ea1b88eaa73f1b72e%7C0%7C0%7C637245449504102858&sdata=r1%2FqZsImO%2Bkkt51gi2o3%2BB%2FGNsBN3bAcN5UV3rzmMuE%3D&reserved=0
Champlain Community Support Network – Senior Services
http://communitysupport.covidresponse.ca/
https://www.ottawapublichealth.ca/en/public-health-topics/novel-coronavirus.aspx
https://www.eorc-creo.ca/EORC.php
Eastern Ottawa Resource Centre 613-741-6025 x 300